Good Luck Messages in Hindi ! Good luck SMS
Good luck messages in Hindi including Good luck SMS in Hindi at poetry tadka.
सौभाग्य
हर कामयाबी पे आपका नाम होगा,
आपके हर कदम पे दुनिया का सलाम होगा,
मुश्किलों का सामना हिमत से करना,
दुआ है एक दिन वक़्त भी आपका गुलाम होगा।
Good Luck in Hindi.
Har kaamayaabee pe aapaka naam hoga,
aapake har kadam pe duniya ka salaam hoga,
Mushkilon ka saamana himat se karana,
dua hai ek din vaqt bhee aapaka gulaam hoga.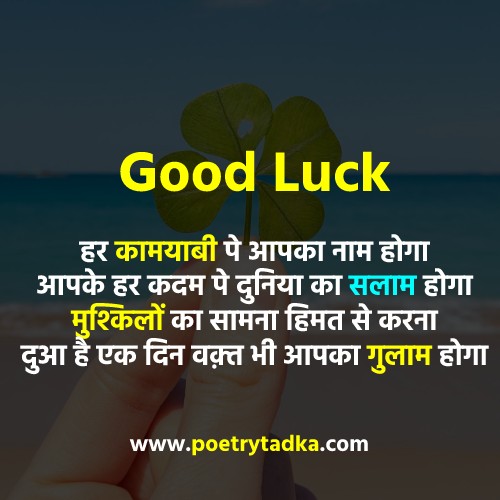 Taqdeer ne ye kahkar badi tasalli di hai mujhey, Ki we log mere qabil nahin the jinhen maine door kiya.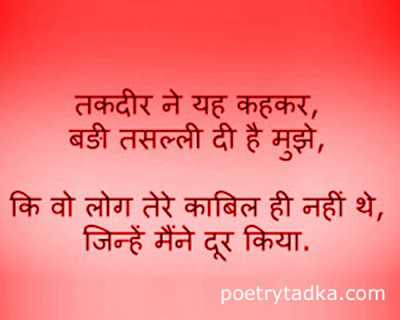 कभी कभी पत्थर की ठोकर से भी नहीं आती खरोच,
और कभी ज़रा सी बात से इंसान बिखर जाती है.
Kabhi kabhi patthar ki thokar se bhi
nahin aati kharoch,
Aur kabhi zara see baat se
insaan bikhar jati hai.
ठोकर खाया हुआ दिल है साहब
भीड़ से ज्यादा तन्हाई अच्छी लगती है !!
Thokar khaaya hua dil hai saahab
bheed se jyaada tanhaee
achchhee lagatee hai !!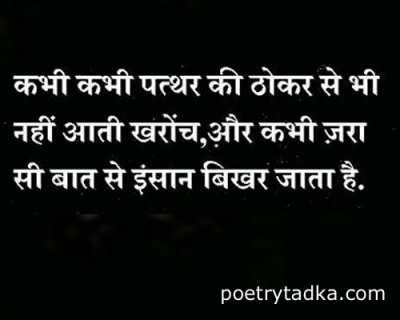 Khush Naseeb Wo Nahin Jiska Naseeb Achha Hai, Balki khush Naseeb Wo Hai Jo Apne Naseeb Se Khush Hai. Good Luck SMS of The Day.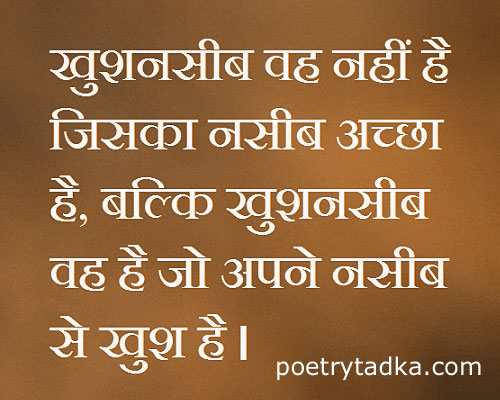 Har Kadam Har Pal Aapke Sath Hain,
Door Hoke Bhi Ham Aapke Paas Hai,
Aaapko Ho Na Ho Par Hamen Aapki Kasam,
Aapki Kami Ka Har Pal Ahsaas Hai.