gandhi quotes
gandhi quotes - See here largest collection gandhi quotes in Hindi with image at poetrytadka. Express your feeling with Hindi's largest collections gandhi quotes website with poetrytadka. Read, Post and share your favorite Hindi gandhi quotes on Facebook, Instagram, Google Plus and twitter with friends.
दुनिया में ऐसे लोग है जो इतने भूखे है की भगवन उन्हें
किसी और रूप में नहीं दिख सकता सिवाय रोटी के रूप में !!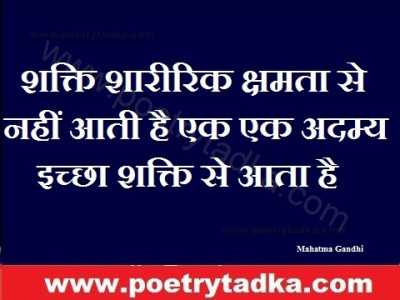 Strength does not come from physical capacity. It comes from an indomitable will.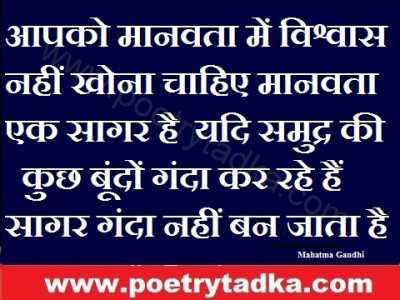 You must not lose faith in humanity. Humanity is an ocean; if a few drops of the ocean are dirty, the ocean does not become dirty.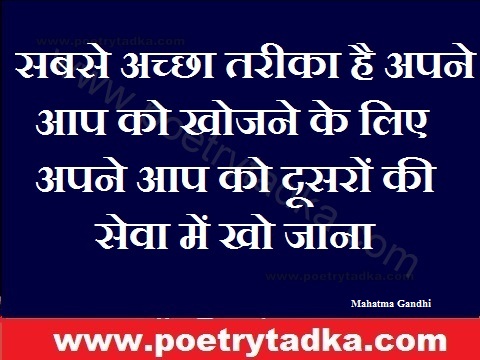 The best way to find yourself is to lose yourself in the service of others.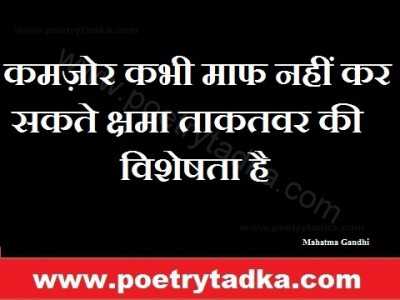 The weak can never forgive. Forgiveness is the attribute of the strong.