Doshti SMS ! Friendship Message in Hindi
एक प्यारा सा दिल जो कभी नफरत नहीं करता
एक प्यारी सी मुश्कान जो कभी फीकी नहीं पड़ती
एक अहसास जो कभी दुःख नहीं देता
और एक रिश्ता जो कभी ख़त्म नहीं होता !!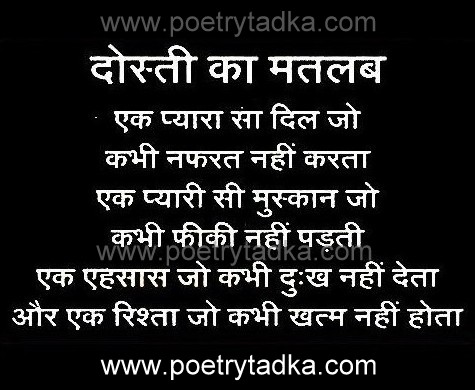 मेरे मरने पे रोने वाले बहुत है मगर कोई
ऐसा चाहिए जो मेरे रोने पे मरने की बात करे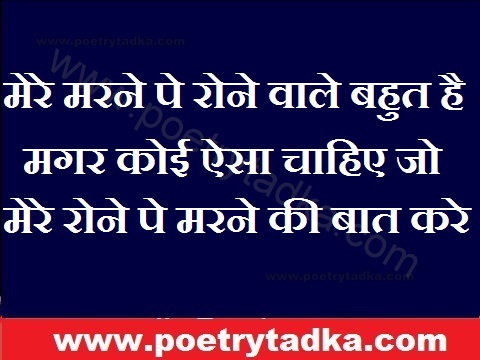 badal gya hai zmana pahle maa ka pair choo kar nikalte the ab mobile ki battery full karke nikalte hai !!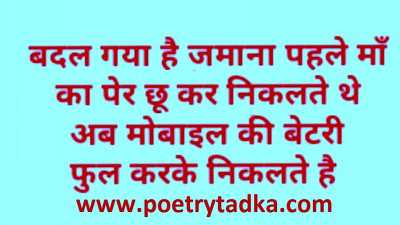 aaj ki sabse badi duvidha mobile bigad jaae to bacche zimmedaar aur bacche bigad jaae to mobile zimmedaar !!