Beti Shayari
Beti Shayari Beti Bachao Beti Padhao Shayari On Beti, beti bachao beti padhao, beti bachao, beti bachao beti padhao in hindi, beti shayari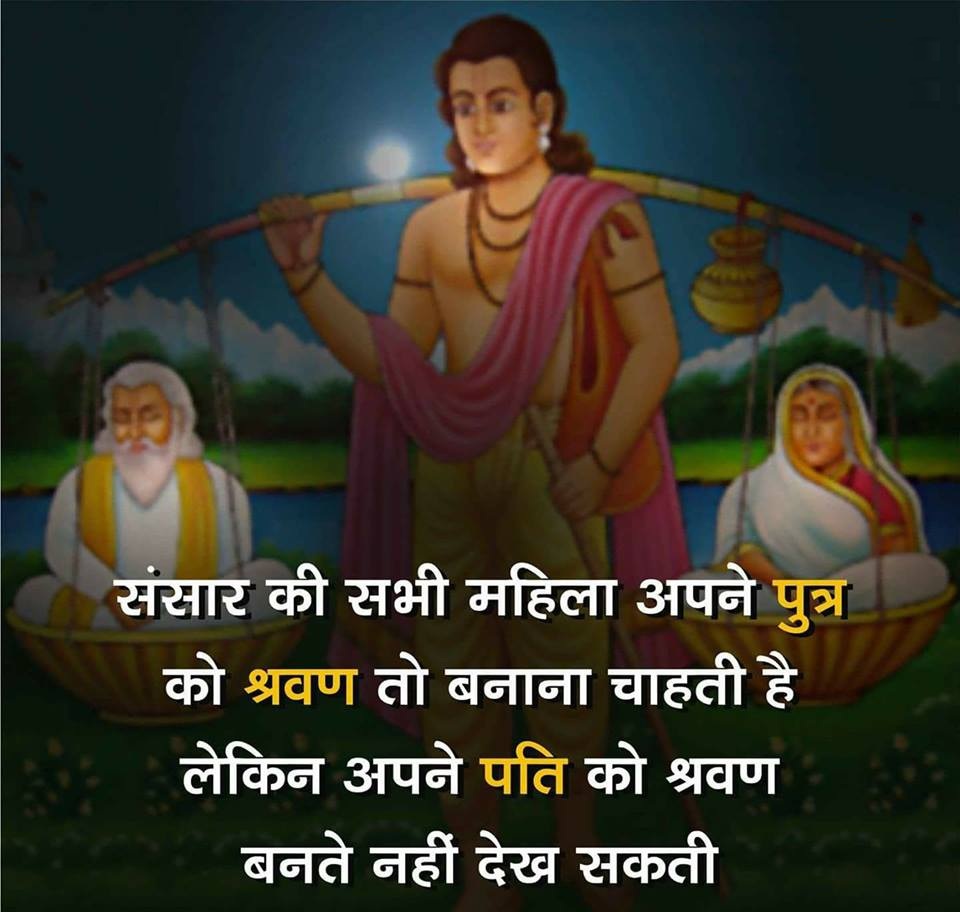 उन बूढी उंगलियों में कोई ताकत तो न थी मगर
सिर झुका तो कांपते हाथो ने जमाने भर की दौलत दे दी 
तेरे लिए ही मां मैं जन्नत से आई हूं ,
सच तो ये है माँ मैं तेरी ही परछाई हूं
Beti ki mohabbat ko kabhi Aazmana nahi,
woh phool hai usse kabhi Rulana nahi,
BAAP ka toh Maan hoti hai Beti,
Zinda Hone ki Pehchan Hoti hai Beti,
Uski Ankhe kabhi Num na Hone dena,
Uski zindagi se khushiya kabhi kam na Hone dena,
Ungli pakad ke kal jis ko Chalaya tha tumne,
Phir Usko hee Doli mai Beethana hai tumhe,
Bahut Chota sa Safar Hota hai Beti ka saath,
Bahot kum Waqt ke Liye hoti hai woh hamare Pass..!!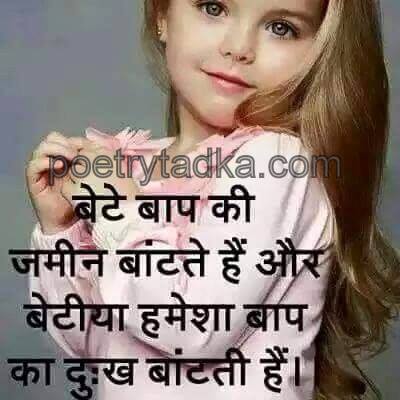 बेटे baap ki zamin batte hai aur बेतिया hamesha baap ki dukh batti hai
beti baap ki dukh Beti Shayari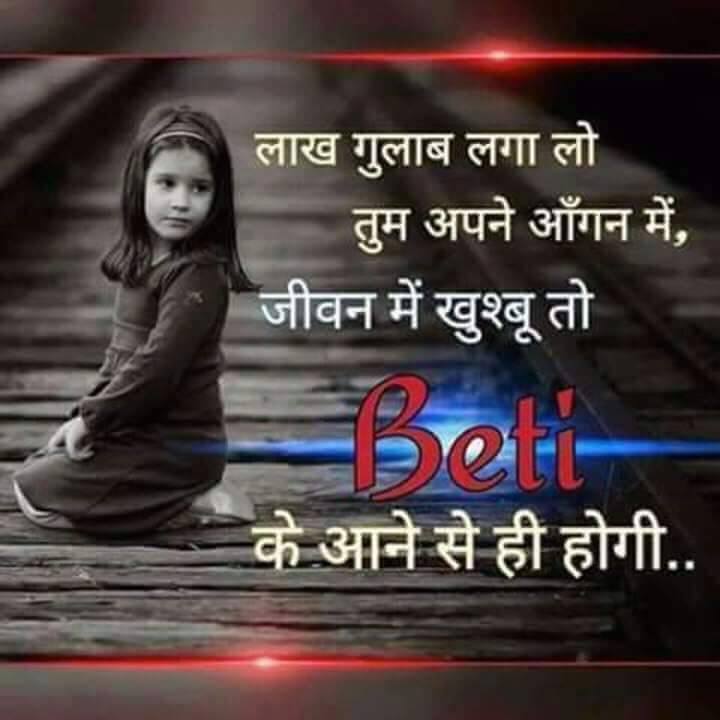 lakh gulab lga lo-ziwan me khushbu to beti ke aane se hi hoti hai
Logo ko Samjhaoo na Baba !!! Betiyaan Boojh nahii hotein :')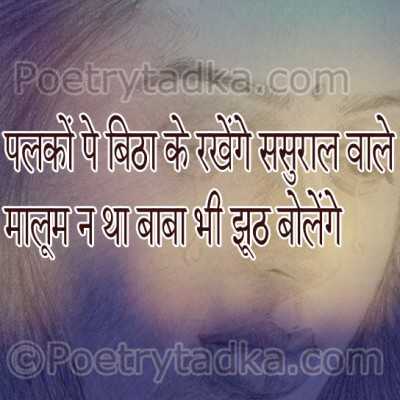 Palkon pe bitha kar rakhengey sasuraal wale, maloom na tha k baba bhi jhooth bolengey.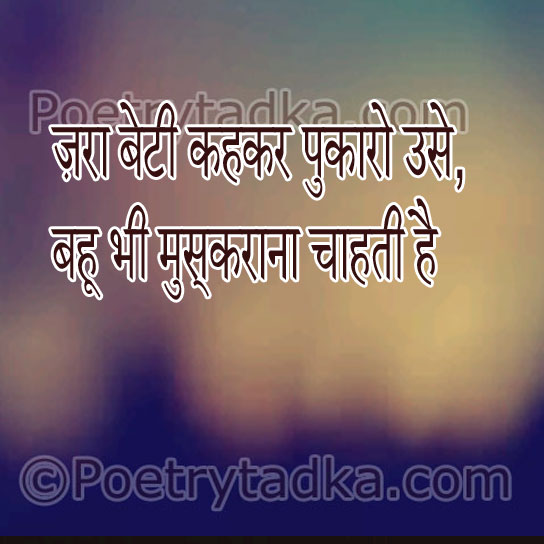 Jara beti kahkar pukaro karo usey, bahoo bhi muskurana chahti hai.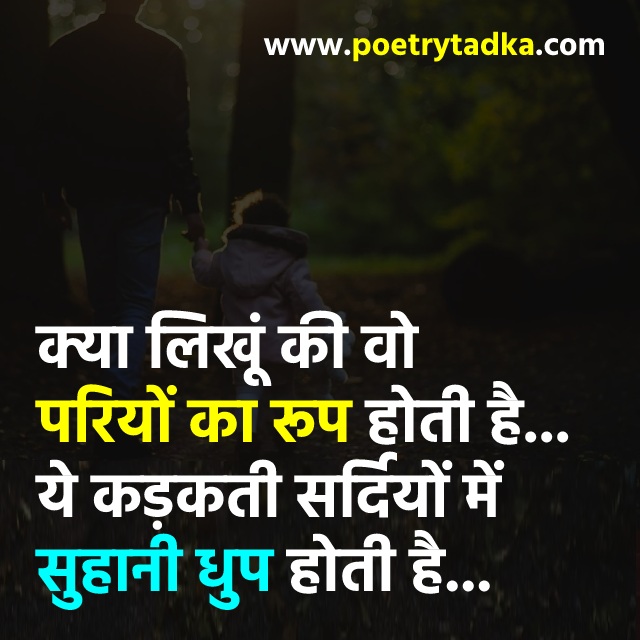 Father and daughter have one thing in common, both are very fond of their dolls.