Achi Baatein
ek katra hi sahi mujhe aesi niyat de mola kisi ko pyasa dekhu to dariya ban jaaun !!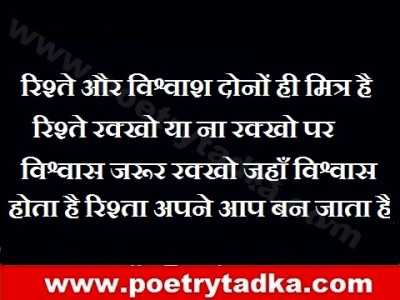 rishte aur vishwas dono hi mitr hai rishte rakkho na rakkho par vishwas jroor rakhkho jhan vishwas hota hai rishta apneaap ban jata hai !!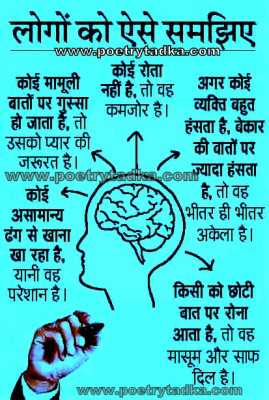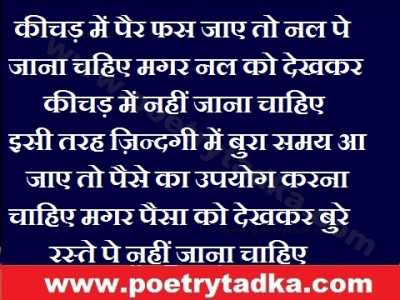 kichad me pair phas jaae to nal pe jana chahiae !mgar nal ko dekhkar kichad me nahi jana chahiae !esi trah zindagi me bura smay aajaae to paisa upyog karna chahiae mgar paisa ko dekhkar bure raste par nahi jana chahiae !!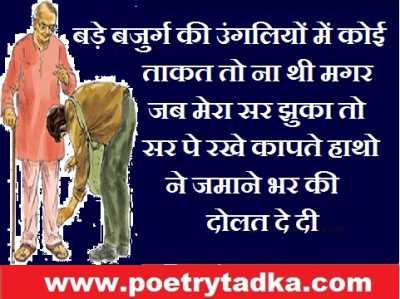 bade buzrug ki ungliyo me koi takat to na thi mgar jab jab mera sar jhuka to sar pe rkhe kapte hatho ne zmane bhar ki dolat de di !!