Poetry Tadka
Welcome to Poetry Tadka Dil Se For Hindi Lovers. We want to thank you guys for making this website No. 1 for Hindi post. And still working on daily new posts on Poetry, Quotes, Status, Wishes,Jokes and many more in 2022.
कल, 365 पेज वाली किताब का पहला,
सादा पन्ना हैं, इसे अच्छे से लिखना।
हैप्पी न्यू ईयर
Tomorrow is the first,
plain page of a 365 page book,
write it well.
Happy new year.
लक्ष्य एक होता है, और रास्ते अनेक,
कभी रास्ता बंद हो जाए,
तो रास्ता बदलो, लक्ष्य नहीं।
There is a lot of paths,
but goal is one.
Sometimes the path gets closed,
so change the path, not the goal.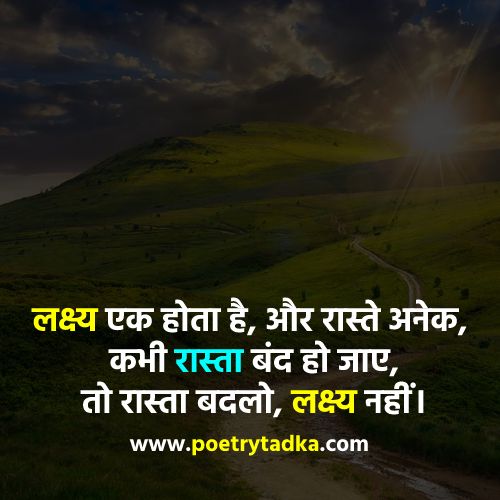 खुश रहने के लिए सबसे महत्वपूर्ण
बात यह है कि आप अपने जीवन
का आनंद लें यह सबसे ज़्यादा
मायने रखता है
The most important thing
to be happy is to enjoy
your life.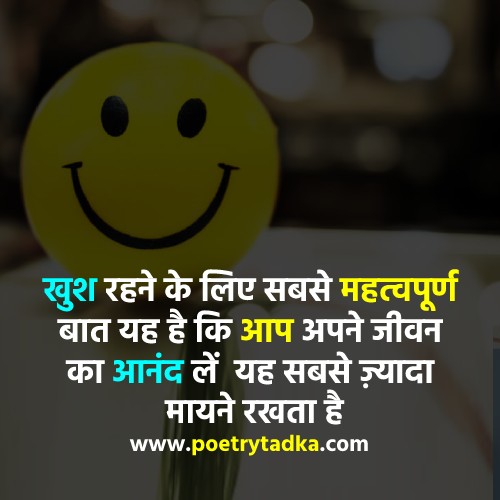 कभी मन निराश हो तो उन लोगो को
याद करना जिंहोने कहा था
तुमसे नहीं होगा!!!
If you ever feel disappointed,
remember those people who
told you that "you can't do this".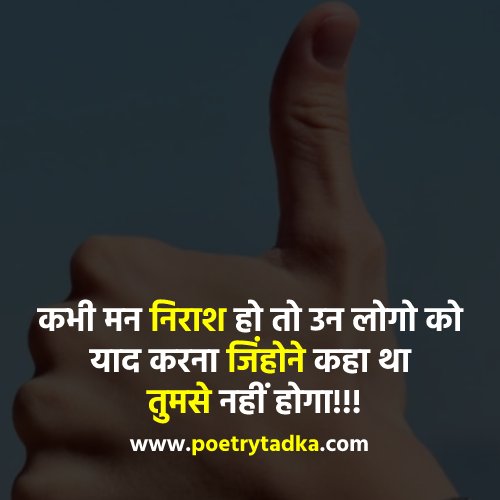 जैसे मोमबत्ती बिना आग के नहीं
जल सकती, मनुष्य भी आध्यात्मिक
जीवन के बिना नहीं जी सकता।
Just as a candle cannot burn
without fire, man cannot
live without spiritual life.