Poetry Tadka
Welcome to Poetry Tadka Dil Se For Hindi Lovers. We want to thank you guys for making this website No. 1 for Hindi post. And still working on daily new posts on Poetry, Quotes, Status, Wishes,Jokes and many more in 2022.
ये जीवन है साहब..
उलझेंगे नहीं, तो सुलझेंगे कैसे
और बिखरेंगे नहीं, तो निखरेंगे कैसे.
Ye life hai saahab..
ulajhenge nahin,
to sulajhenge kaise.
Aur bikharenge nahin,
to nikharenge kaise.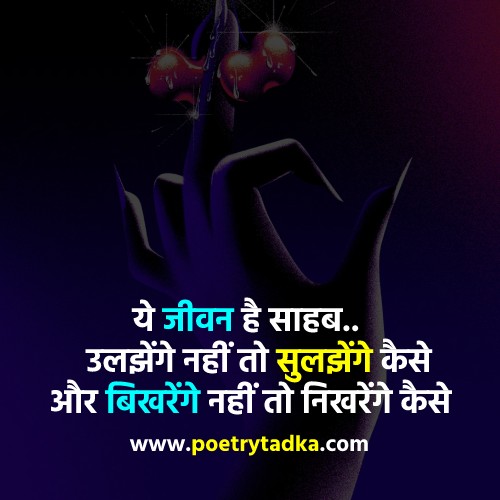 एक सच्ची दोस्ती आत्मा
को तरोताजा कर देती है
Ek best friend aatma
ko tarotaaja kar deta hai.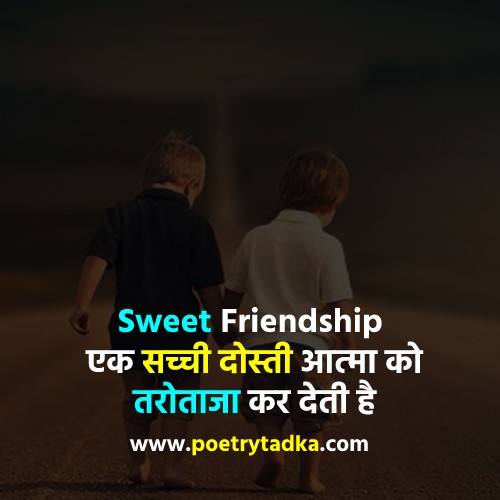 जब से तुमने हाथ थामा है,
मेरे सारे सपने पूरे होने लगे है।
Ever since you have held my hand,
all my dreams have started coming true.
Jab se tumane haath thaama hai,
Mere saare sapane poore hone lage hai.

कामयाबी हाथों की लकीरों में नहीं
माथे के पसीने में हैं,
वो मजा आम जिंदगी में कहाँ
जो बिंदास जीने में है
Success hathon ki lakiron mein nahin
mathe ke paseene mein hain,
Wo maja aam life mein kahan
jo bindas jeene mein hai.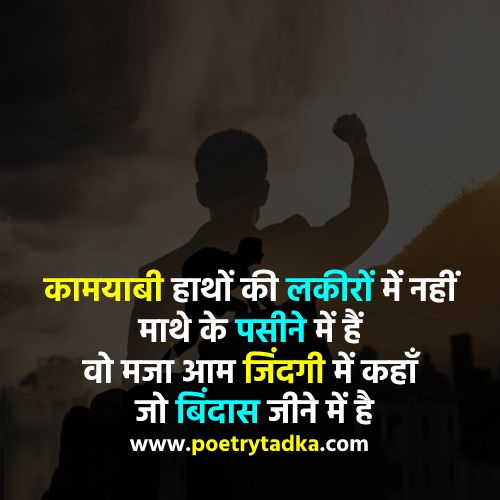 दे सलामी इस तिरंगे को जिस से तेरी शान हैं,
सर हमेशा ऊँचा रखना इसका,
जब तक दिल में जान हैं ।
De salaamee is tirange ko jis se
teree shaan hain.
Sar hamesha ooncha rakhana isaka,
jab tak dil mein jaan hain .
Happy Republic Day.