Poetry Tadka
Welcome to Poetry Tadka Dil Se For Hindi Lovers. We want to thank you guys for making this website No. 1 for Hindi post. And still working on daily new posts on Poetry, Quotes, Status, Wishes,Jokes and many more in 2022.
काश तुम्हें ख्वाब ही आ जाये,
की हम तुम्हे कितना याद करते है !!
I miss you.
Kaash tumhen khvaab hee aa jaaye,
kee ham tumhe kitana yaad karate hai !!

मत रूठा करो यूँ हमसे
नहीं रहा जाता तेरे बिना
Mat rootha karo yoon hamase,
nahin raha jaata tere bina.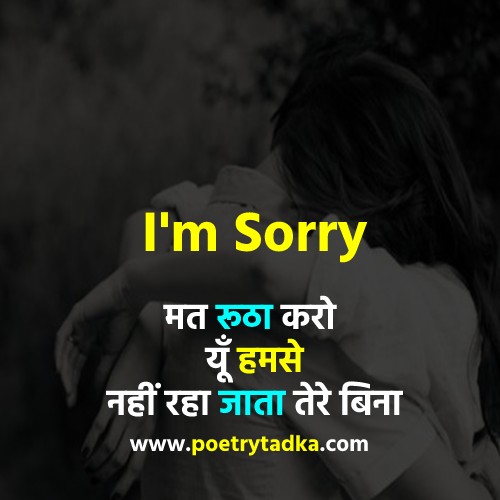 सौभाग्य
हर कामयाबी पे आपका नाम होगा,
आपके हर कदम पे दुनिया का सलाम होगा,
मुश्किलों का सामना हिमत से करना,
दुआ है एक दिन वक़्त भी आपका गुलाम होगा।
Good Luck in Hindi.
Har kaamayaabee pe aapaka naam hoga,
aapake har kadam pe duniya ka salaam hoga,
Mushkilon ka saamana himat se karana,
dua hai ek din vaqt bhee aapaka gulaam hoga.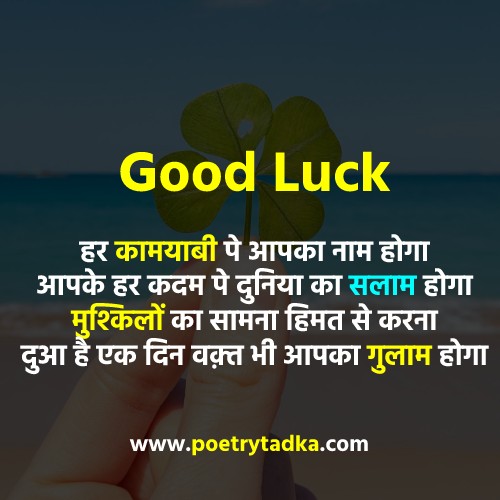 दोस्ती नाम है सुख-दुःख की कहानी का,
दोस्ती राज है सदा ही मुस्कुराने का,
ये कोई पल भर की जान-पहचान नहीं है,
दोस्ती वादा है उम्र भर साथ निभाने का।
Dosti naam hai sukh-duhkh kee kahaanee ka,
Friendship raaj hai sada hee muskuraane ka,
Ye koee pal bhar kee jaan-pahachaan nahin hai,
Dosti vaada hai umr bhar saath nibhaane ka.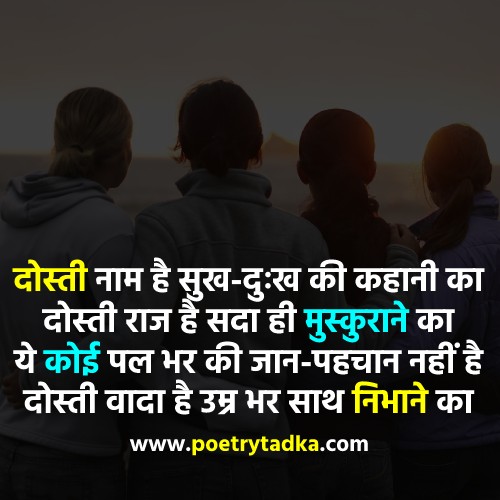 तेरी खुशियों के बीच अब हम नहीं आएंगे
तुजे बिना बताये तेरी दुनिया से दूर चले जायेंगे
Teree khushiyon ke beech ab ham nahin aaenge.
Tuje bina bataaye teree duniya se door chale jaayenge