Poetry Tadka
Welcome to Poetry Tadka Dil Se For Hindi Lovers. We want to thank you guys for making this website No. 1 for Hindi post. And still working on daily new posts on Poetry, Quotes, Status, Wishes,Jokes and many more in 2022.
जीवन आइसक्रीम की तरह है,
पिघलने से पहले इसका आनंद लें।
Life ice cream kee tarah hai,
pighalane se pahale isaka aanand len.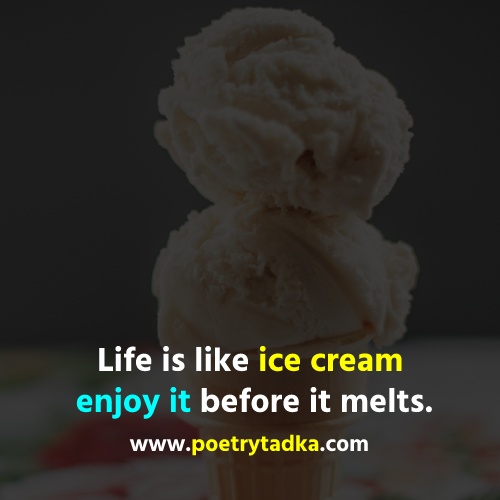 मुश्किल में साथ छोड़ देने वाला
कितना भी अपना क्यों न हो दिल से
उतर ही जाता है।
Mushkil mein saath chhod dene vaala
kitana bhee apana kyon na ho dil se
utar hee jaata hai.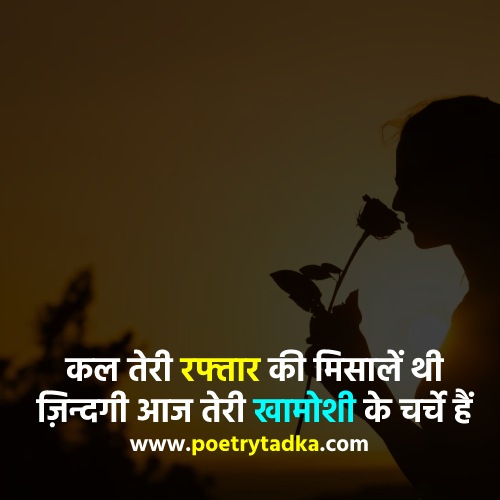 उत्साह बीते कल से सीखो
आज के लिए जिओ और
आने वाले कल से आशा रखो
Utsaah beete kal se seekho.
Aaj ke lie jio aur aane vaale
kal se aasha rakho.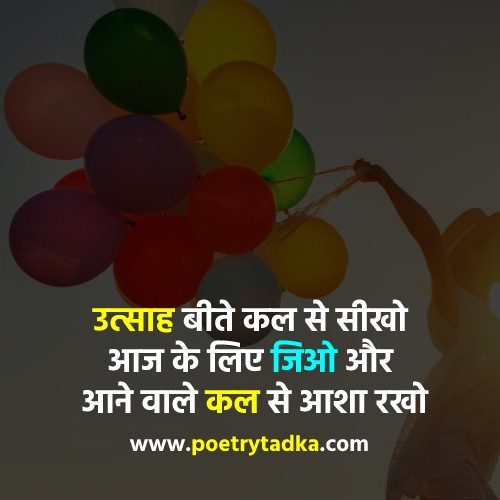 मजबूत होने में मजा ही तब है,
जब सारी दुनिया कमजोर कर तुली हो..
Majaboot hone mein maja he tab hai,
Jab sari duniya kamajor kar tuli ho..
دعا تو دل سے مانگی جاتی ہے زبان سے نہیں
قبول تو اسکی بھی ہوتی ہے جس کی زبان نہیں
علامہ اقبال
Dua to dil se mangi jati hai
Juban se nahin.
Qubool to uski bhi hoti hai
Jiski juban nahin.
Allama Iqbal.
दुआ तो दिल से मांगी जाती है जुबान से नहीं
क़ुबूल तो उसकी भी होती है जिसकी जुबान नहीं.