Poetry Tadka
Welcome to Poetry Tadka Dil Se For Hindi Lovers. We want to thank you guys for making this website No. 1 for Hindi post. And still working on daily new posts on Poetry, Quotes, Status, Wishes,Jokes and many more in 2022.
तुम्हारा तो गुस्सा भी इतना प्यारा है की,
दिल करता हे दिनभर तुम्हे तंग करते रहे.
Tumhaara to gussa bhee itana
pyaara hai kee,
Dil karata he dinabhar tumhe
tang karate rahe.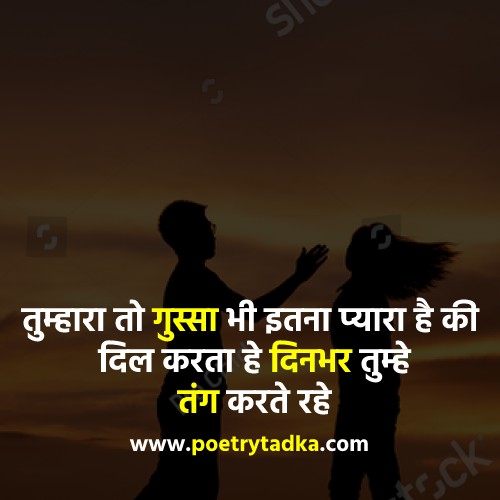 जरा सोच समझ कर दोस्ती करना
हमारे साथ हमसे दोस्ती कर ली
तो फिर तोड ​नहीं सकते.
If you have made friendship with me,
then you cannot break it.
Jara soch samajh kar friendship karana
Hamare sath hamase friendship kar lee
to phir tod ​nahin sakate.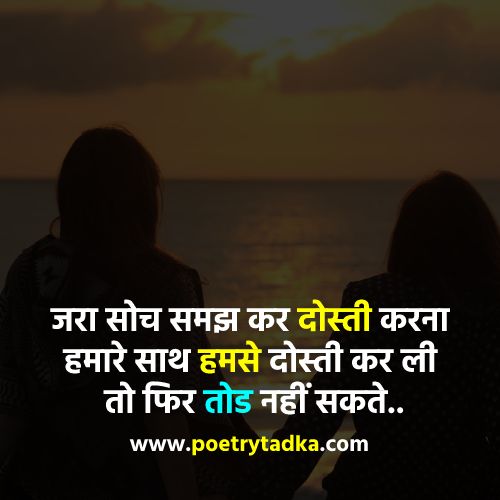 महान आत्माओं ने हमेशा मामूली
सोच वाले लोगों के हिंसक विरोध
का सामना किया है !!
Great souls have always
faced violent opposition
from people of modest mindedness!!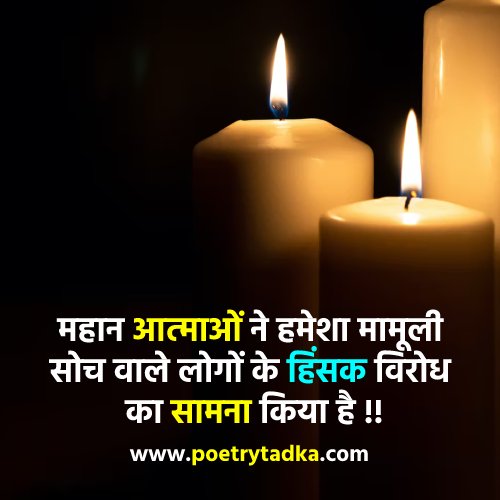 अच्छा काम करते रहो
कोई सम्मान करे या न करे,
सूर्योदय तब भी होता है
जब करोड़ों लोग सोये होते है।
Keep up the good work whether
one respects it or not,
the sunrise happens even
when crores of people are asleep.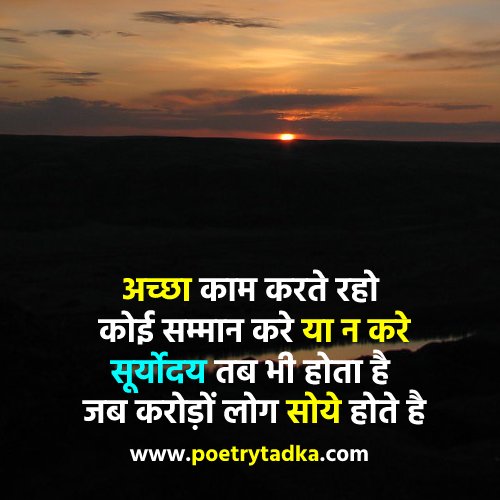 जिंदगी के लिए एक बेहतरीन सोच
हर एक की सुनो और हर एक से सीखो -
क्योंकि हर कोई सब कुछ नहीं जानता
लेकिन हर एक कुछ न कुछ जरूर जानता
A great thought for life,
listen to everyone and learn
from everyone. Because everyone
not abble to knows everything
but everyone knows something