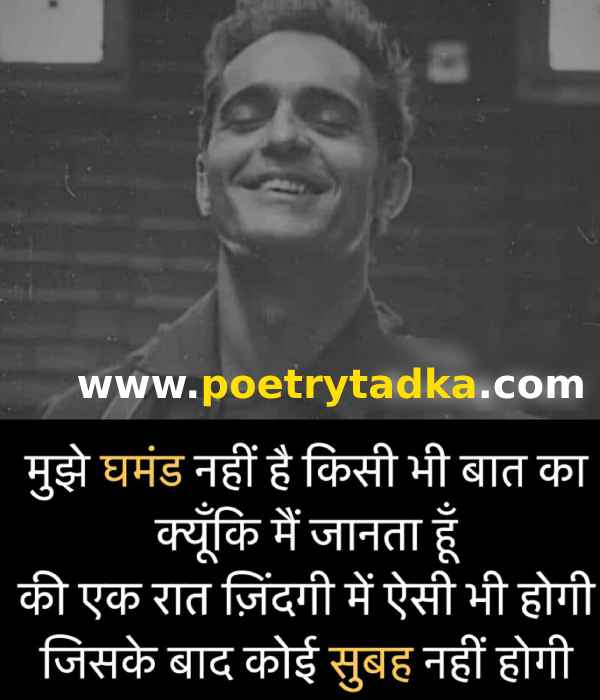 वो एक शख्स समझता था मुझे,
फिर वो भी समझदार हो गया।
Vo ek shakhs samajhata tha mujhe,
phir vo bhee samajhadaar ho gaya.
ख़्वाहिश-ए ज़िंदगी बस इतनी सी है अब हमारी,
की तेरा साथ हो और ज़िन्दगी कभी ख़त्म न हो।
Khvaahish-e zindagee bas itanee see hai ab hamaaree,
kee tera saath ho aur zindagee kabhee khatm na ho.

हिंदी शायरी of the day लव शायरी हिंदी में 2021.