संतुलित दिमाग जैसी कोई सादगी नहीं है संतोष जैसा कोई सुख नहीं है लोभ जैसी कोई बीमारी नहीं है और दया जैसा कोई पुण्य नहीं है !!
Har Baat Pe kahte ho tum ki too kya hai, tumhe kaho ye andaaz-a-guftagoo kya hai.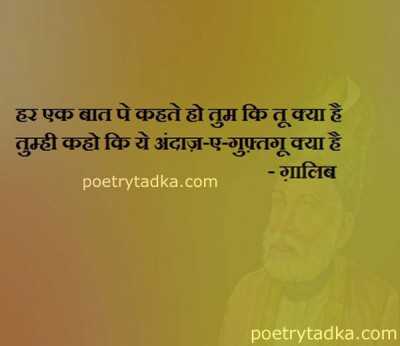 Hazaro khwahishen Ki har Khwahish Pe Dam Nikle, Bahot Nikle Mere Armaan Lekin Fir Bhi Kam Nikle.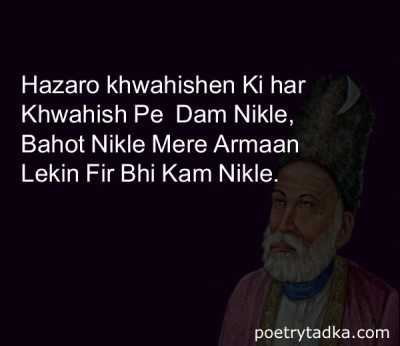 Dard Ho Dil Me To Dawa Kijey, Dil He Jab Dard Ho To Kya Kije.