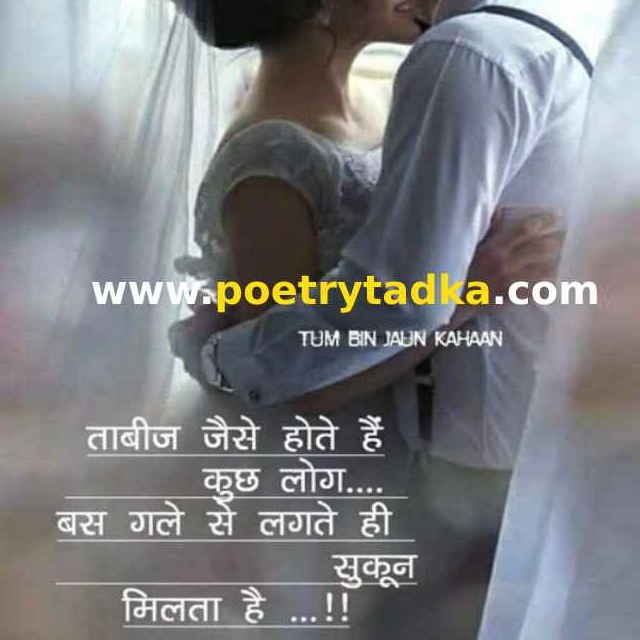 सुना है लोग जहाँ खोएं वहीँ मिलते हैं,
मैं अपने आपको तुझमे तलाश करता हूँ.
Suna hai log jahaan khoen vaheen milate hain,
main apane aapako tujhame talaash karata hoon.

इतने सस्ते कहाँ हैं हम,
वो तो तेरे वास्ते रियायत की थी.
Itane saste kahaan hain ham,
vo to tere vaaste riyaayat kee thee.
Romantic shayari in Hindi is a paragraph that we express for better relationships. And Romantic shayari in Hindi is a powerful force that makes you feel a deep heart touch to your love like hubby, wife or girlfriend and boyfriend in a deeper way. And poetry tadka have good reputation for creating attractive Romantic Shayari content for our users.